We partner with confident and resilient business leaders who are willing to drive change in rapidly evolving climate. We are passionate about helping our clients achieve their goals and reach new levels of success, as our clients achievements determine our success.
Our team of skilled professionals is composed of experts in their respective fields, enabling us to offer a wide range of consulting services. We work closely with businesses to provide strategic guidance and support, assisting with the execution of their capabilities and ensuring relevance with the latest technology and digital trends that shape the way organization's function.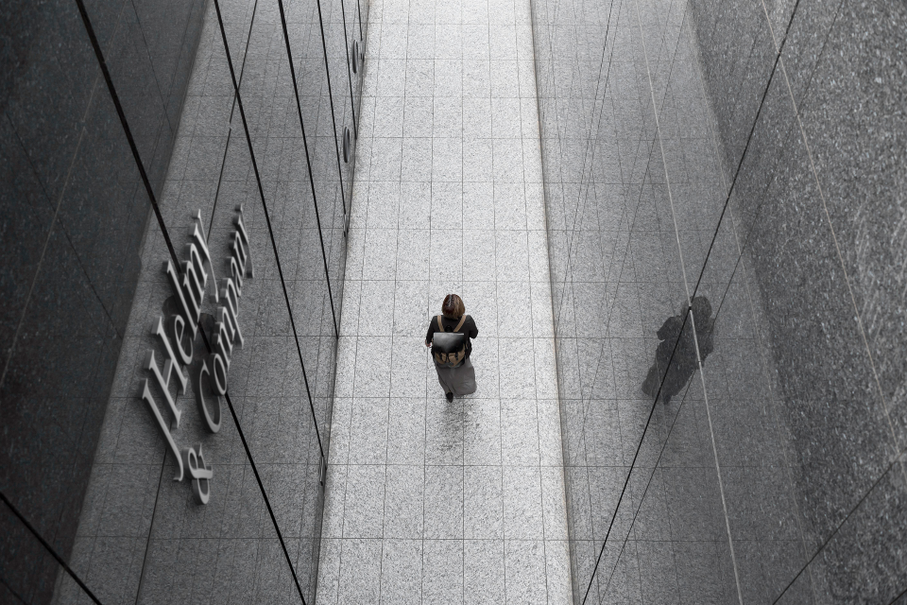 | Welcome to JHelmy&Company
We are committed to driving growth and change for our clients in a competitive business landscape.  Our approach is innovative and collaborative, tailored to meet the unique needs of every client we partner with. 
At JHelmy&Co, we thrive at building meaningful enhancements in our clients' strategies and igniting transformative breakthroughs. Our innovative solutions are designed with our clients' unique aspirations in mind, ensuring outstanding results. 
At JHelmy&Co, we hold our clients in high regard. We make it a priority to consider the impact of our collaboration on the environment, promoting social responsibility, and uphold strong corporate governance practices.  Our commitment to these values ensures that we not only achieve our clients goals but also do so in a way that benefits our environment and society as a whole.
How we partner with our clients
Our approach with our clients will optimize their capabilities by offering strategies that will improve their position in the marketplace, maximize their profits, and ensure sustainable growth.
Our expertise lies in helping organizations enhance their operational efficiency and effectiveness. By leveraging our specialized knowledge and experience, we enable businesses to streamline their processes, reduce costs, and optimize resource utilization.
we identify opportunities to add value to various functions within the organization and accelerate their operations.
Enabling businesses to undergo digital transformation and be equipped with the most current software and technology to stay up-to-date.
From envisioning the possibilities to executing the strategy, we unleash the full potential of your business with JHelmy&Co's dynamic M&A solutions.
Our team of seasoned experts brings a wealth of industry knowledge and unparalleled deal-making experience to help you manage the complexities of mergers, acquisitions, post-merger integrations, and divestitures with confidence.  
From strategy development to implementation, we partner with you every step of the way to ensure you achieve maximum value and success.
Our expert guidance and industry insights allow us to guide private equity and venture capital firms to make decisive investment decisions and maximize the value of their portfolios.
E
xperience the power of data-driven decision making with

JHelmy&Co's

Advanced Analytics solutions. Our team of skilled experts leverages advanced

statistical techniques, machine learning algorithms, and data visualization tools to transform your organization's data into actionable insights.
tools and techniques to help you derive meaningful insights from complex data sets, and turn those insights into actionable strategies. Whether you're looking to optimize operations, improve customer engagement, or drive growth, we work with you to unlock the full potential of your data and drive transformative results for your business 
Our partnership with clients involves using advanced analytics so that we can gain deep insights into our clients' organization, which allows us to make informed decisions and drive meaningful advancements. Collected data will be used to upgrade your operations, skyrocket your capabilities, and enhanced relationship with customers. 
At JHelmy&Co., we are united with our clients by a commitment to excellence, integrity, and collaboration. 
We believe that by working together, we can drive meaningful change and create a strong and long-lasting impact. 
We are structured to function as a single global partnership, driven by a shared set of values centered around creating a positive impact through our work and business practices. 
This unified approach enables us to consistently deliver high-quality services and act as responsible corporate citizens locally and globally.
Our offices are located in two dynamic cities:
Seattle

and

Chicago

. With a commitment to delivering unparalleled guidance and support, our teams stand ready to assist you in achieving your business objectives. Whether you're seeking expert consultation to unlock untapped potential or looking to embark on a fulfilling career journey with us, we extend a warm welcome into our world of strategic excellence and transformative solutions.
600 1
st
Ave, 
Seattle, WA
98104
1 East Erie St
Chicago, IL
60611
600 1ST Ave.
Seattle, WA
98104
1 East Erie ST
Chicago, IL
60611